SAFETY STANDARDS
ISEA/ ANSI Z87.1 +

The most common set of accepted Safety Standards on jobsites, manufacturing, and industrial facilities is the "High Impact" (indicated by a + symbol) version of ISEA/ Z87.1. The standard requires very through testing in the Optical Clarity, Impact Resistance, and the Coverage aspects of safety eyewear.

MIL-PRF 32432-A

Glasses certified to this Military Standard are often nicknamed "Ballistic Rated" because of the extreme velocity of impact tests performed against the lens in addition to the peripheral tests of ISEA/ ANSI-Z87.1+

CSA Z94.3-20

All Canadian standards are created by CSA and enforced by CCOHS, which operates as the national agency working toward the advancement of safe and healthy workplaces, preventing work-related injuries, illnesses and deaths.
Polarized Technology

When light strikes a horizontal, reflective surface, such as water, snow or a vehicle's hood, it bounces off horizontally. Polarized lenses arrange the light entering the glasses in a vertical manner, while absorbing excess glare-causing horizontal rays.

(NOT EVERY LENS CONTAINS THIS TECHNOLOGY)

Impact Rated

All of our lenses are made of shatter-resistant polycarbonate. This material is lightweight, blocks 99.9% of UV radiation and defends against projectiles or blunt forces with its natural strength. Our lenses are always designed with the strict safety standards of ANSI, or the stringent MCEPS military requirements, in mind to bring you total peace of mind.

Flexible Durable Build

Edge's glasses are built with a flexible and durable nylon material. Edge glasses are designed to be strong enough for your work life while being comfortable enough for your everyday life.
SHATTER-RESISTANT LENSES

Polycarbonate lenses deliver impact resistance and natural UV protection. These lightweight lenses provide everyday peace of mind and durability, no matter where the day leads.  

BIG PROTECTION

Large lenses deliver big eye protection. Sun, wind, dust and snow don't stand a chance against big shields. Large sunglasses inspire bold styles and promise everyday performance.

POLARIZED LENSES

Polarized lenses cut down on glare from reflective surfaces. Whether it's coming from water, snow, a car hood or concrete surfaces, nothing wrecks a day like harsh light. Polarized lenses solve this frustrating problem.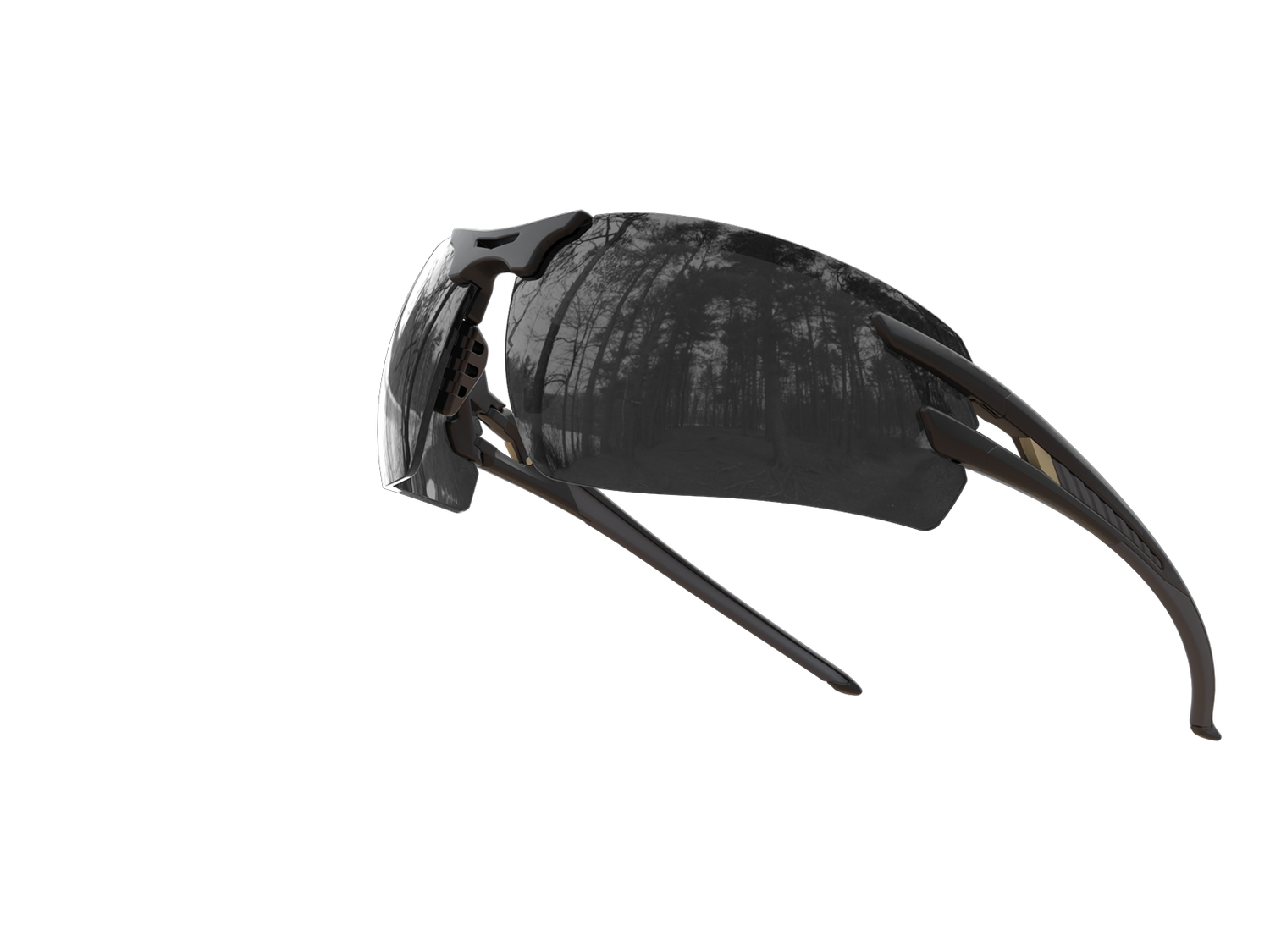 Testimonials
Barnett F.

 Excellent every day wear sunglasses/safety glasses

I wear these every single day and they are great. Now I always have a pair of safety glasses on me at all times for when I unexpectedly need to hammer something or perform some task that I'm worried about protecting my eyes. These are excellent for driving glasses too. They are clearer than my other sunglasses so I want to wear them more. I will be buying another pair.

Kazbek

24 colors

From $0.00

shop Now

Fit so well I forgot I had them on! Protects much better than my old cheap safety glasses that I had to rebuy every week because they would split in half. No more debris sneaking into my eyes. Polarized is the way to go on sunny work days

Dawson

9 colors

From $0.00

shop Now
Impact Resistance Wear It To See It
Impact Resistance
Safety Matters Most
Luckily, you only need impact-resistant glasses once to save your eyesight. Unluckily, you won't know when that time will come. Your eyes are your only unprotected organs. Protect them every day with our tried and tested impact-resistant technology. We always third-party test our frames and lenses to ensure ANSI, CSA or MCEPS standards impact-resistant compliance. Whether you're on the job, at the range, working through chores at home or slinging flies on the weekend, protect your vision with Edge's shatter-proof and UV-blocking lenses.
Flexible Frames Indestructible
Flexible Frames
Frames You Can Tie Into a Knot
Although we don't recommend it, our frames are constructed of a nylon composite that's flexible, yet durable, enough to contort into a knot. And while tying your sunglasses into a square knot may be a fun party trick, the real benefit is a virtually indestructible frame. Plus, the natural elasticity of the frame's nylon material offers a level of comfort you'll undoubtedly notice (or not notice).
Real Anti-Fog Keep it Clear
Real Anti-Fog
Long Lasting Anti-Fog
Most anti-fogs on the market are a coating applied to the surface of the lens. These topical solutions are prone to premature wear and sub-par performance in environments most likely to cause fogging lenses. Our anti-fog is infused into the lenses during the manufacturing process. And while no anti-fog coating is truly permanent, ours offers a longer-lasting and higher-performing solution to inhibit the buildup of fog-causing water vapor on lenses than any other on the market.