Description
The Edge Overlord was designed to defend eyesight in the most demanding environments. It comes strapped with Vapor Shield, an anti-fog lens coating virtually impervious to fogging, and frame features to ensure a secure and comfortable fit.  What comes in the box? Glasses, Cleaning Bag, Hard Case, Shammy, and Leash. 
MIL-PRF 32432-A / ANSI Z87.1+ / EN166 / UKCA / CSA Z94.3 standards compliant

Vapor Shield anti-fog technology

 

Frame constructed of flexible, durable nylon composite

 

Thermoplastic rubber (TPR) adjustable nosepiece and temple details
Lenses block 99.9% of UVA/UVB/UVC rays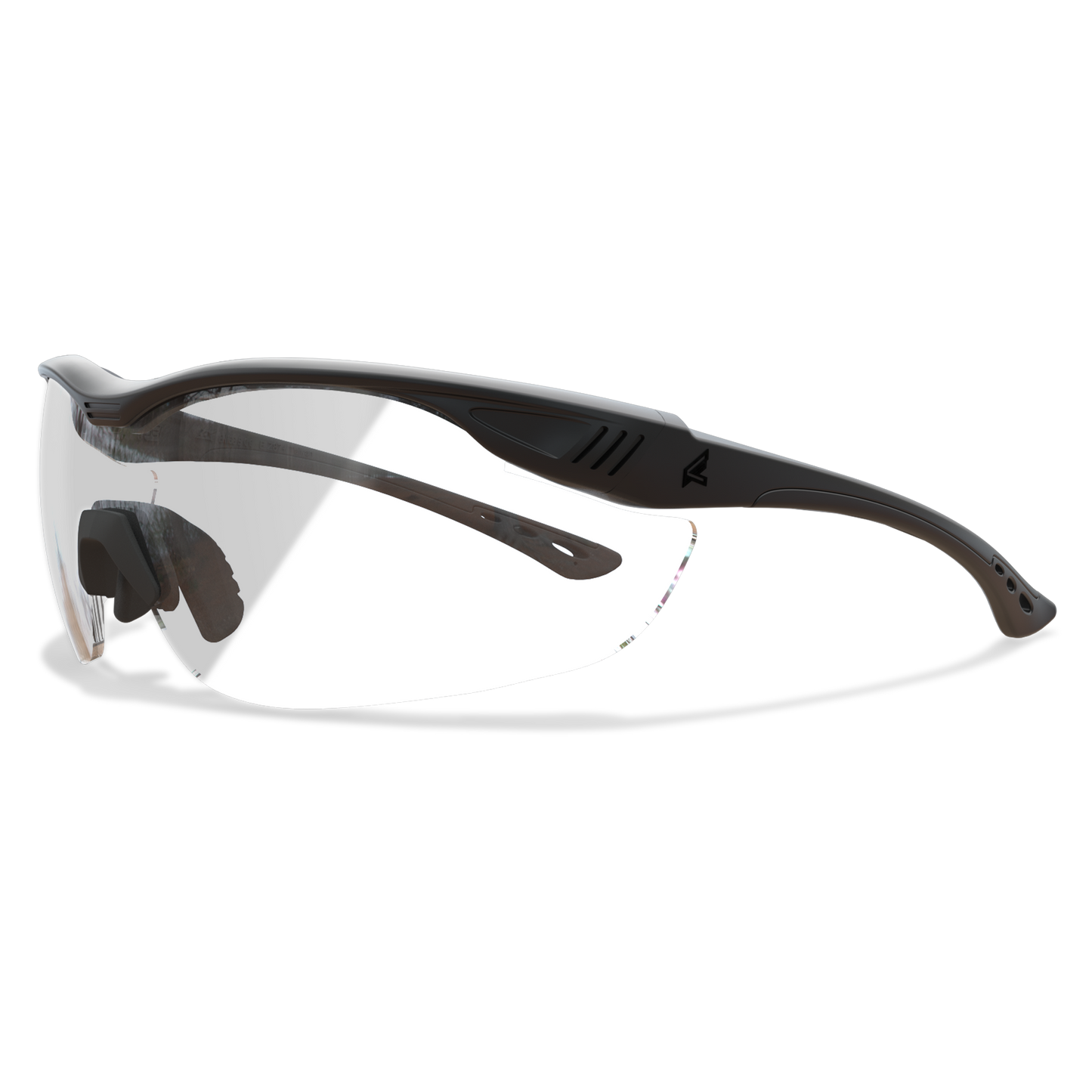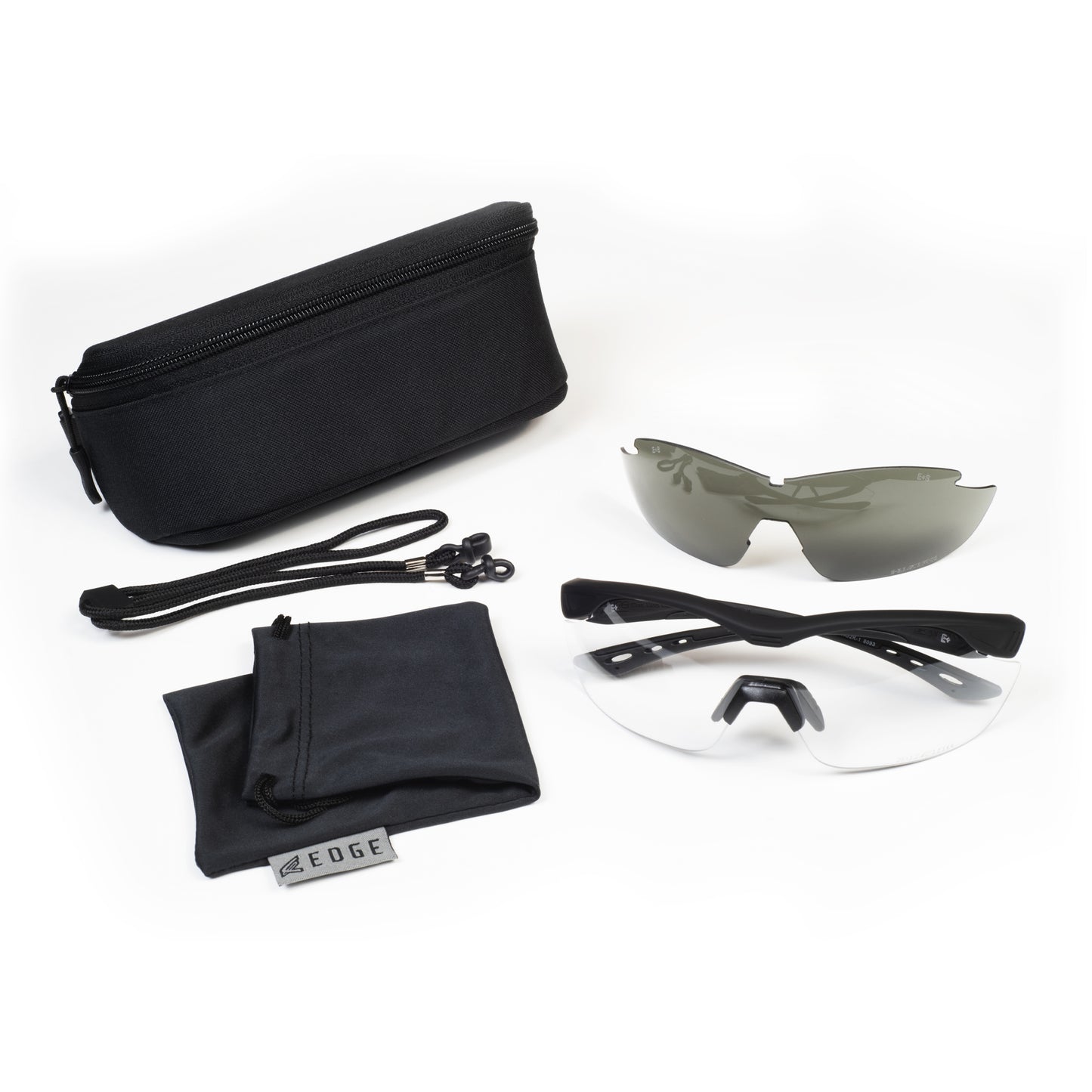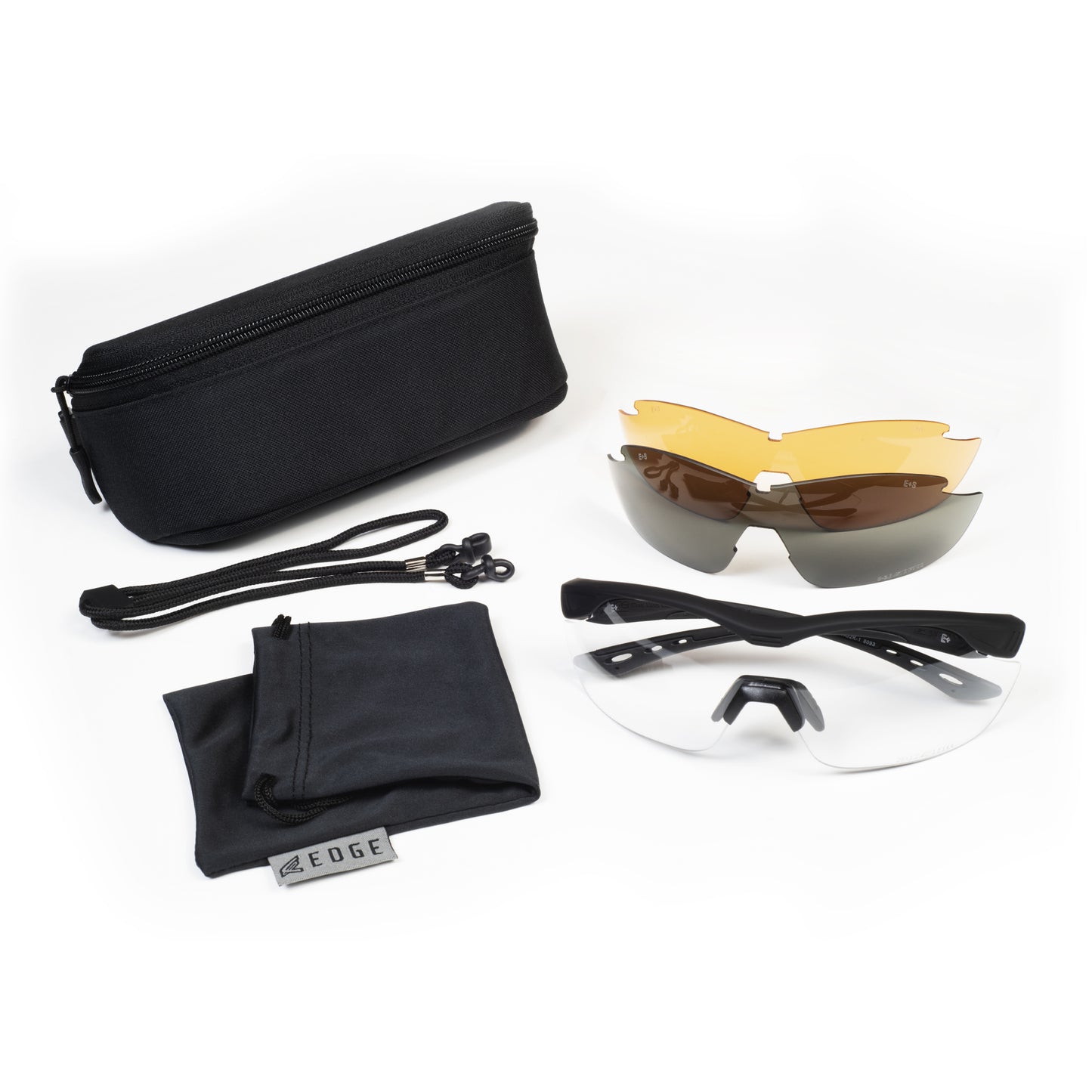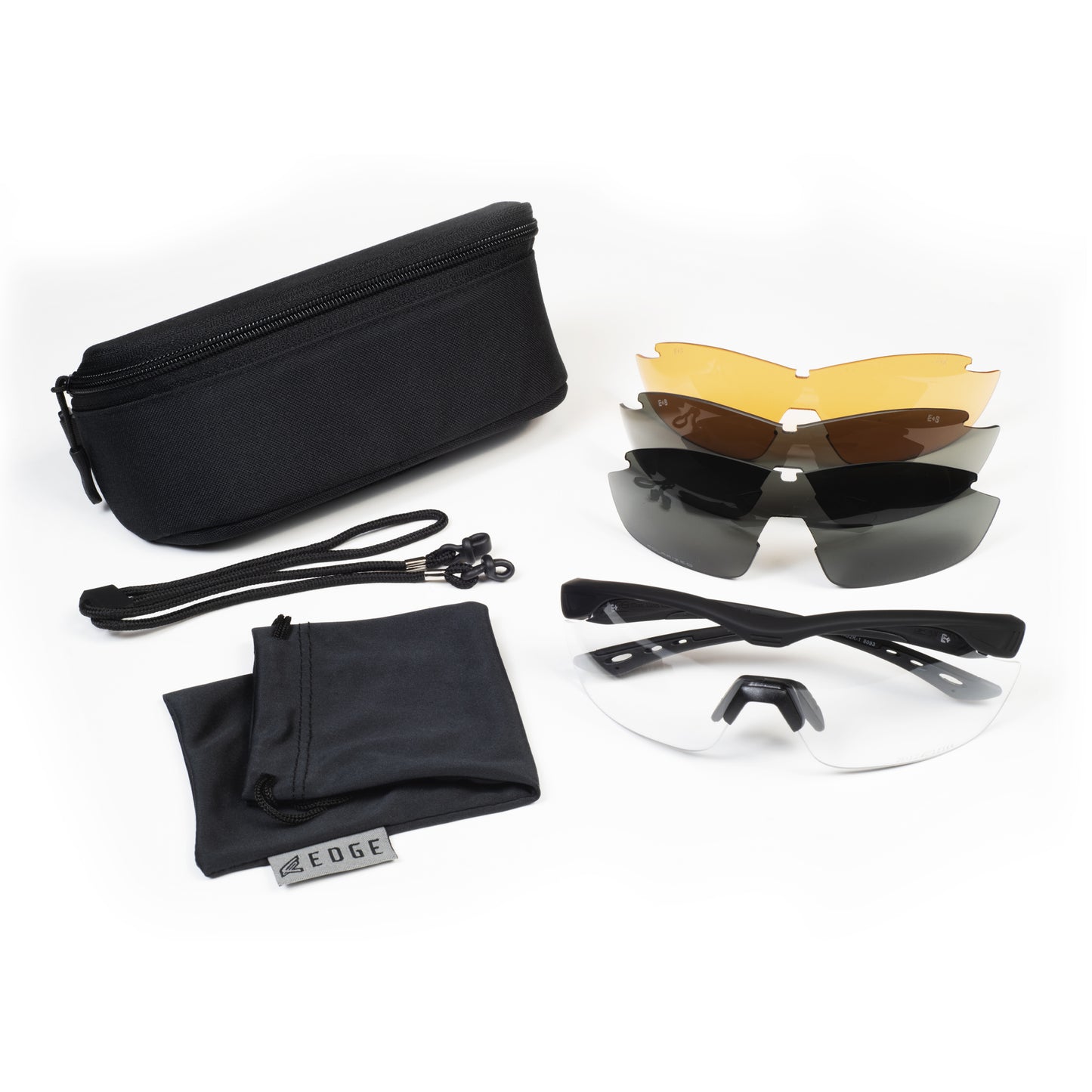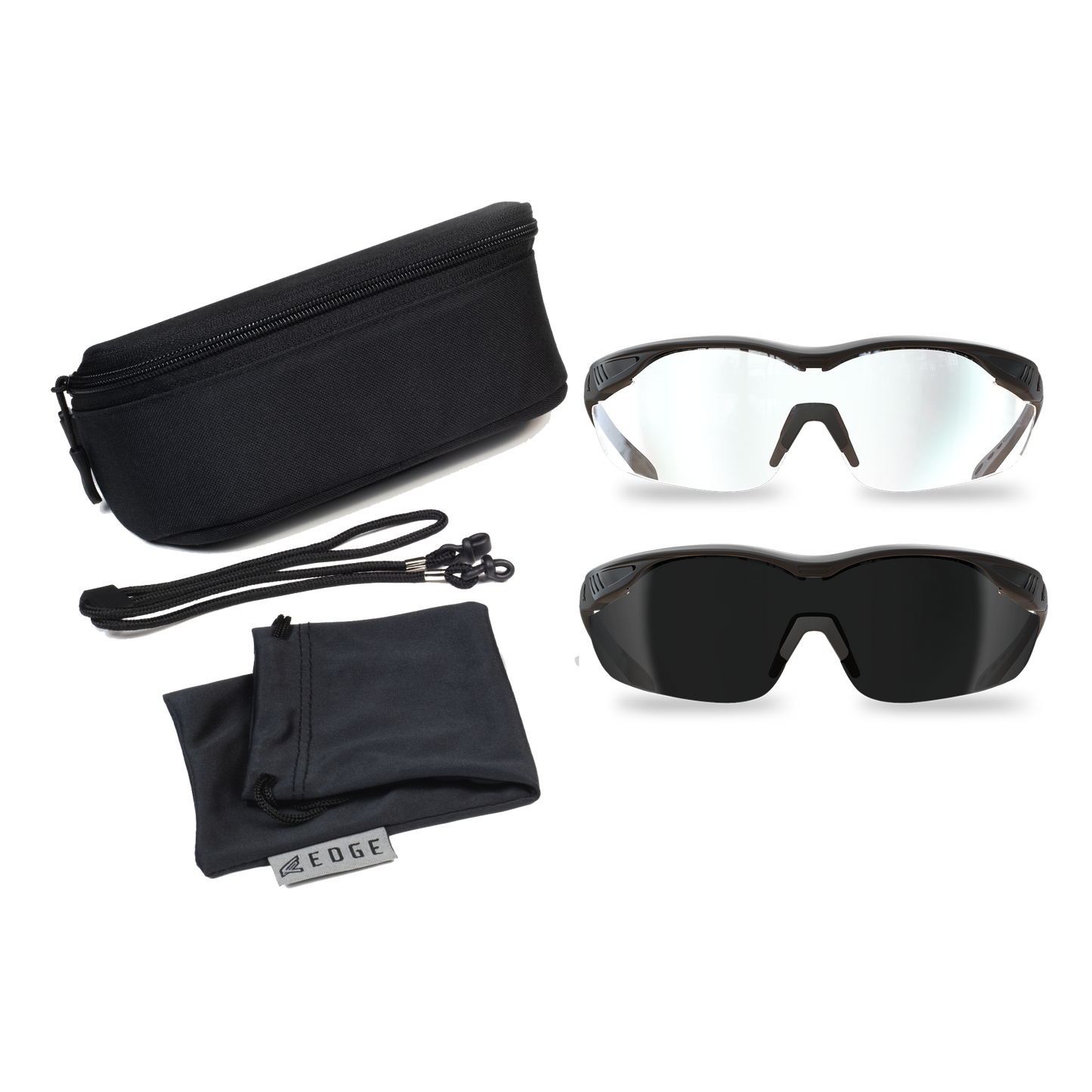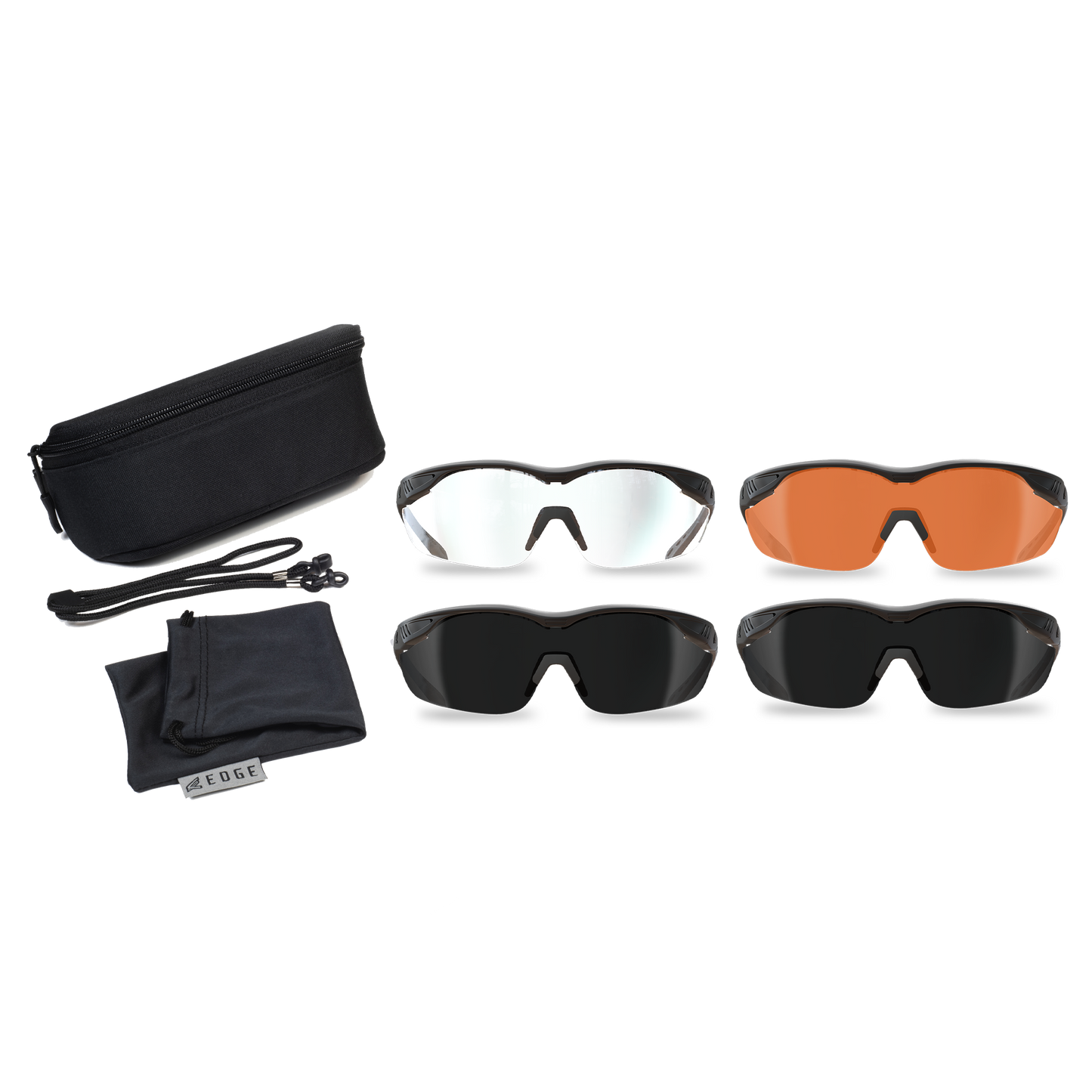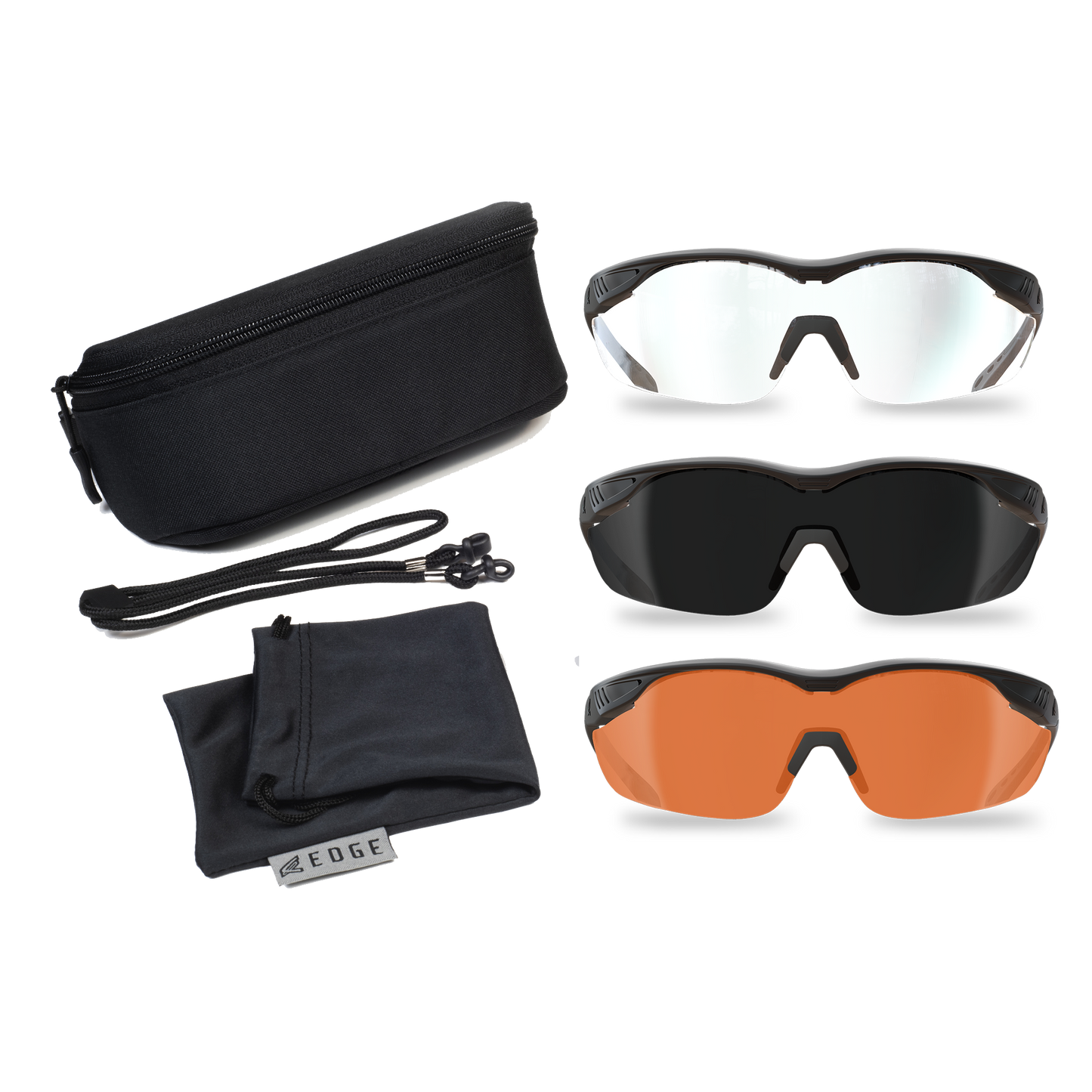 MIL-PRF 32432-A

Glasses certified to this Military Standard are often nicknamed "Ballistic Rated" because of the extreme velocity of impact tests performed against the lens in addition to the peripheral tests of ISEA/ ANSI-Z87.1+

POLARIZED FILTER LENS

When light strikes a horizontal, reflective surface, such as water, snow or a vehicle's hood, it bounces off horizontally. Polarized lenses arrange the light entering the glasses in a vertical manner, while absorbing excess glare-causing horizontal rays. 

Vapor Shield

The world's first "Military Grade" Anti-Fog which is completely resistant to humidity, steam, fog and condensation in the most extreme conditions and temperatures. The result? Clear, pristine vision.
Interested in being an Edge influencer? Follow us on social media and send us a direct message for more information.
FOLLOW ALONG